PRODUCTS
Muffles and retorts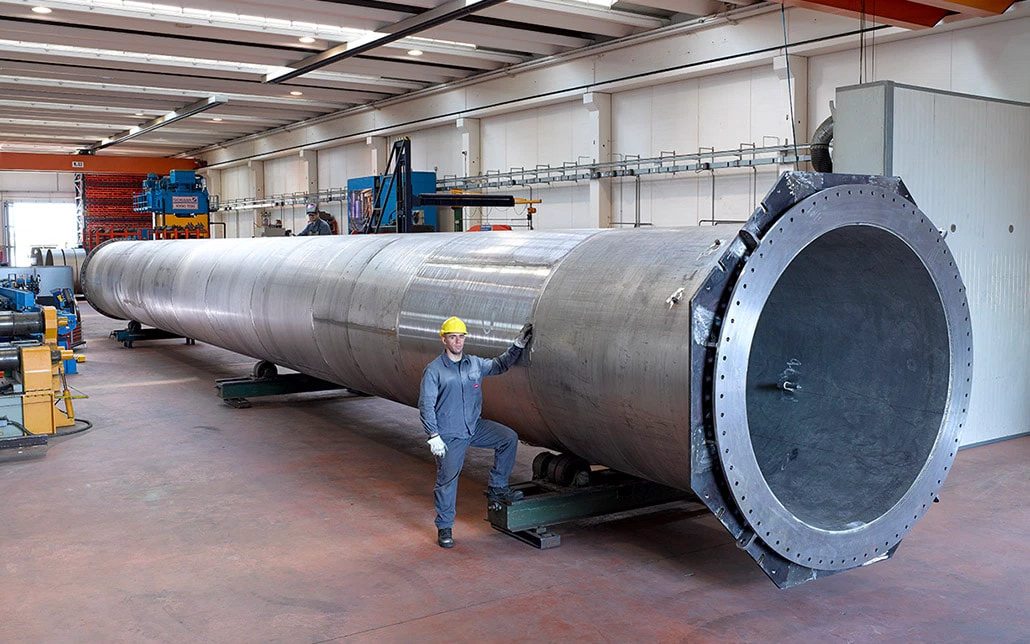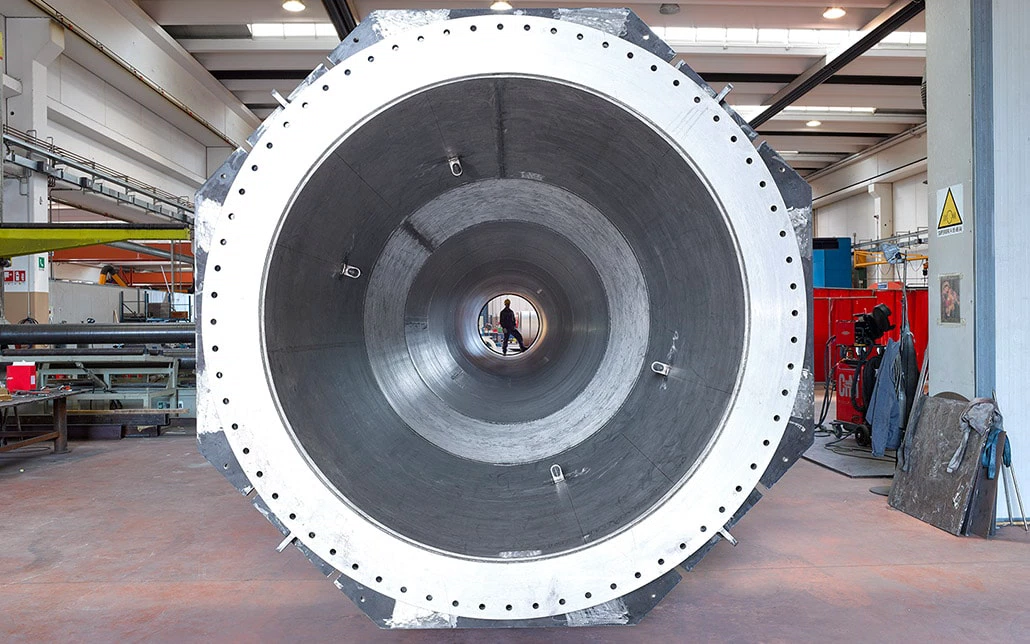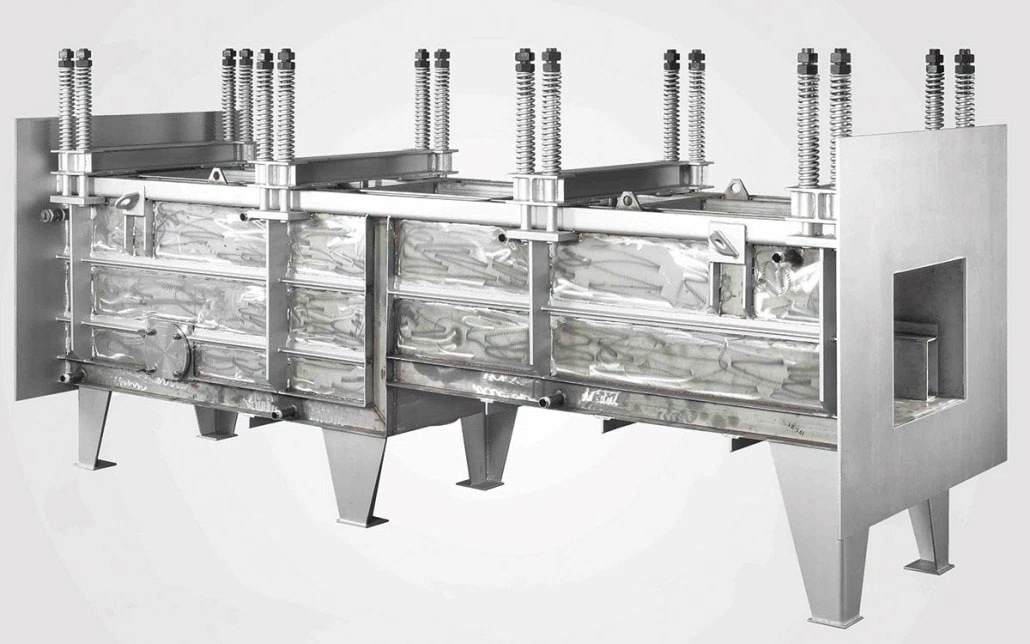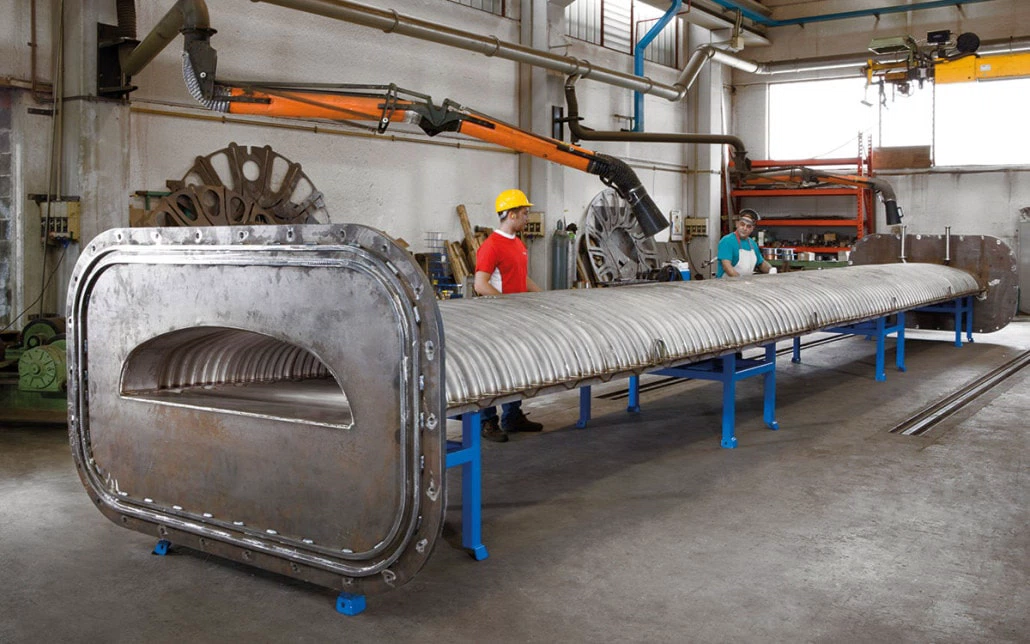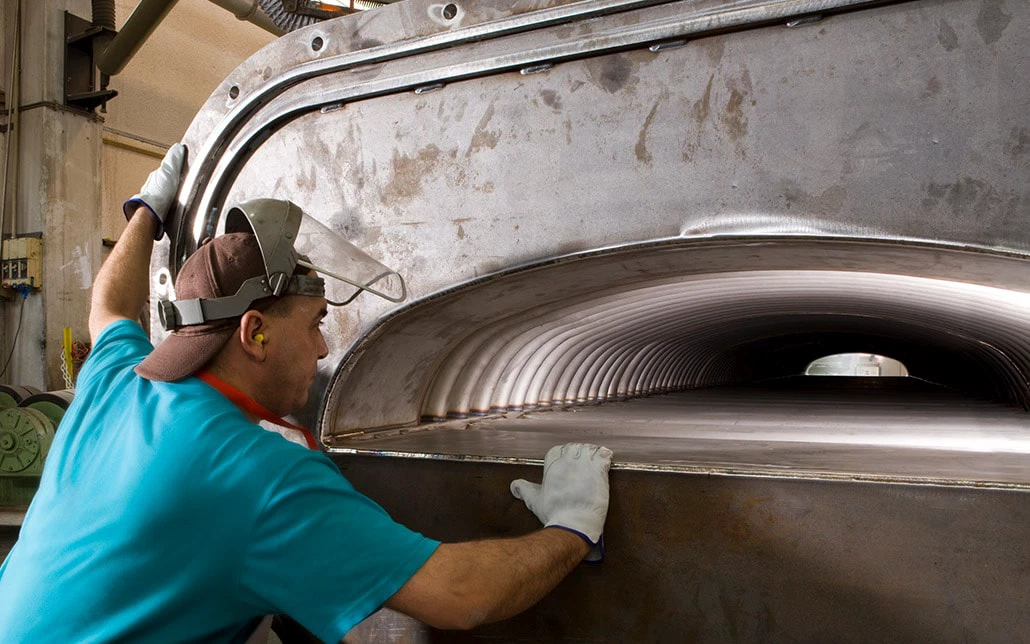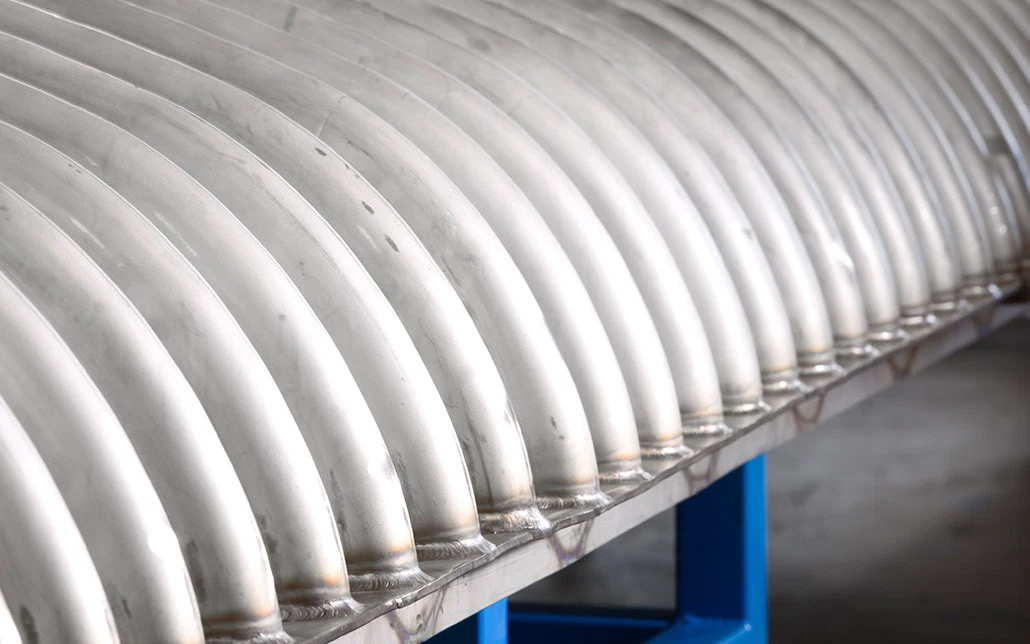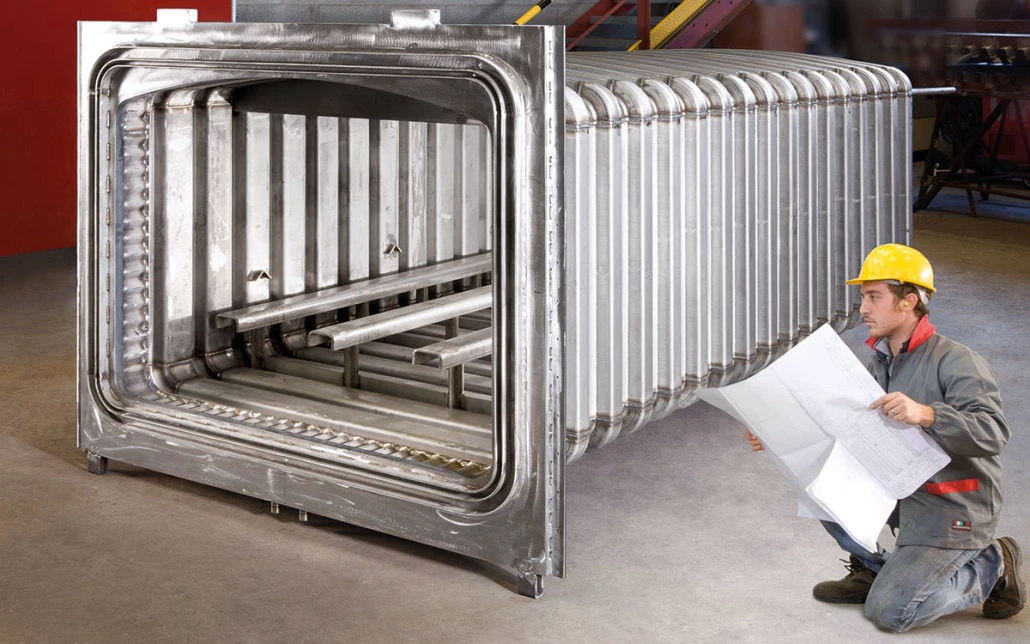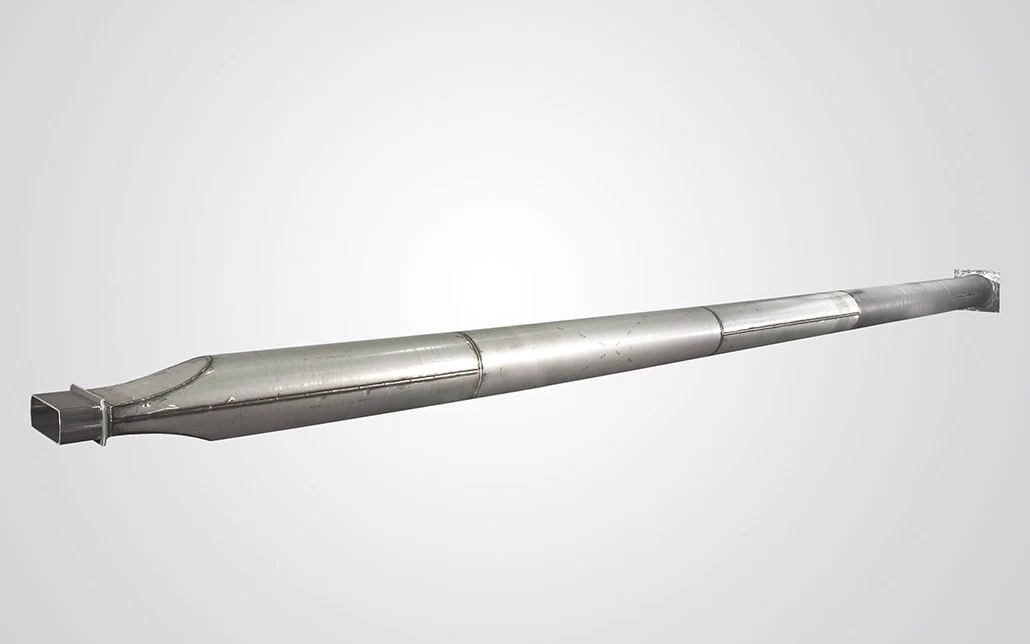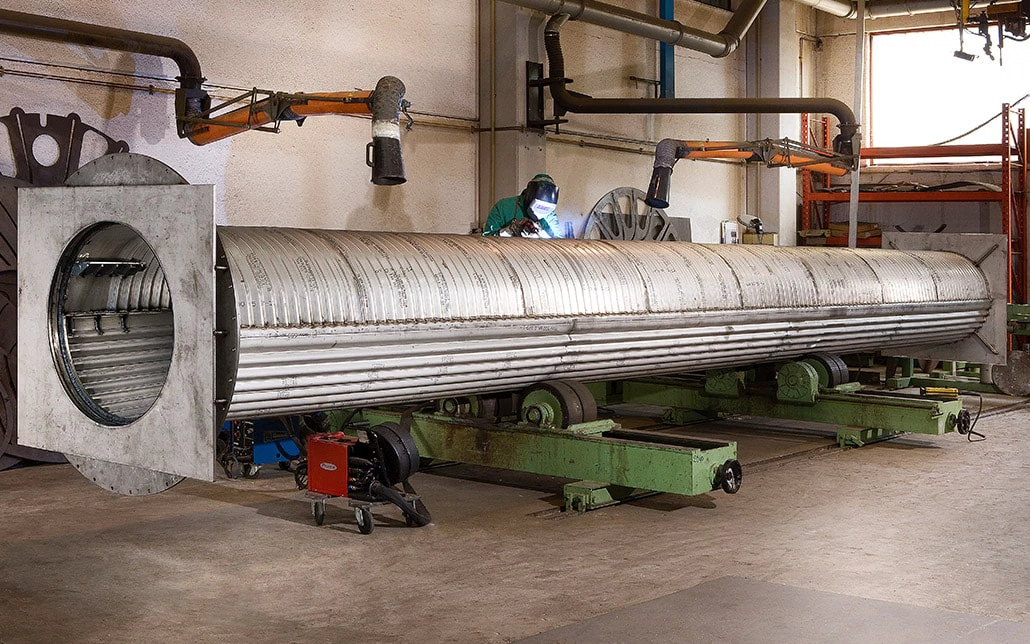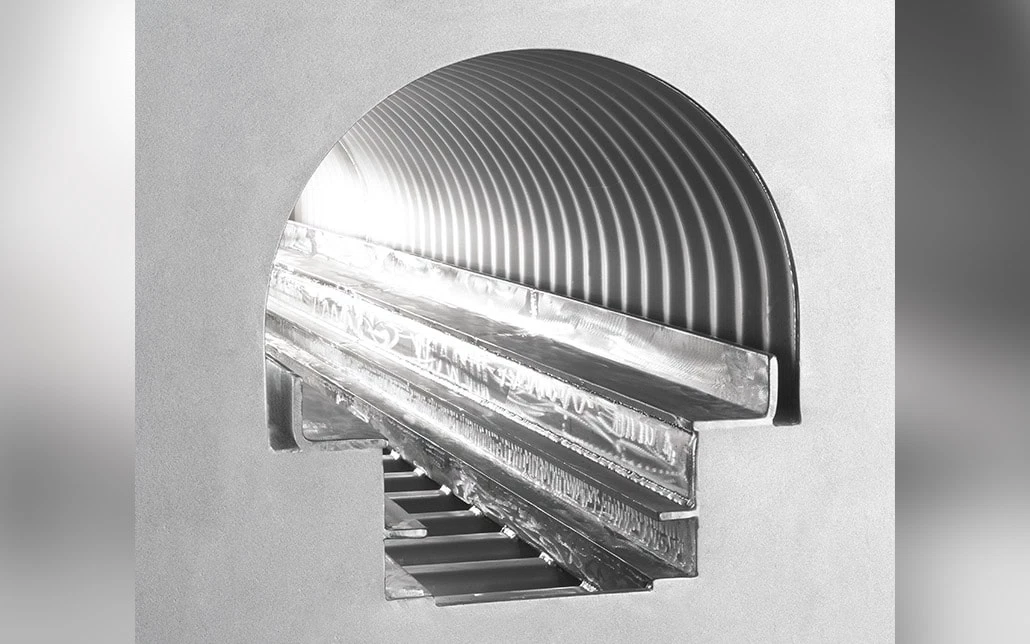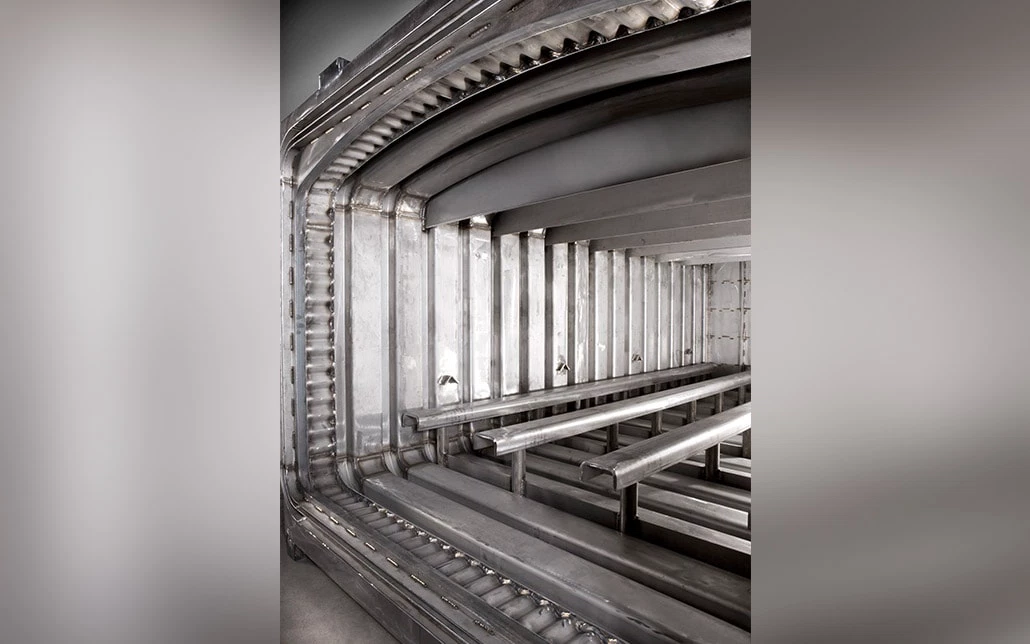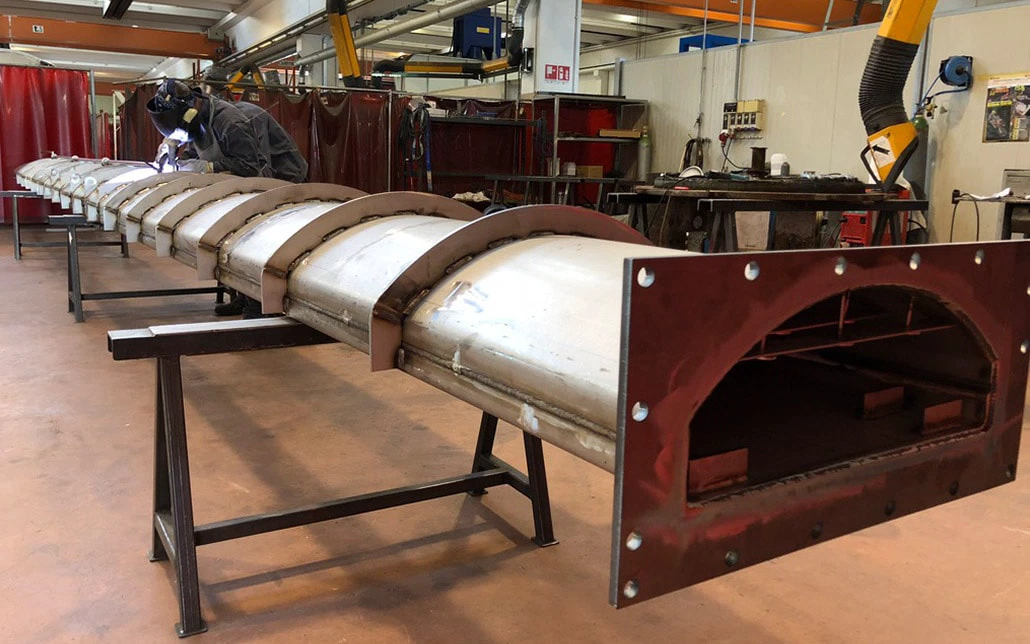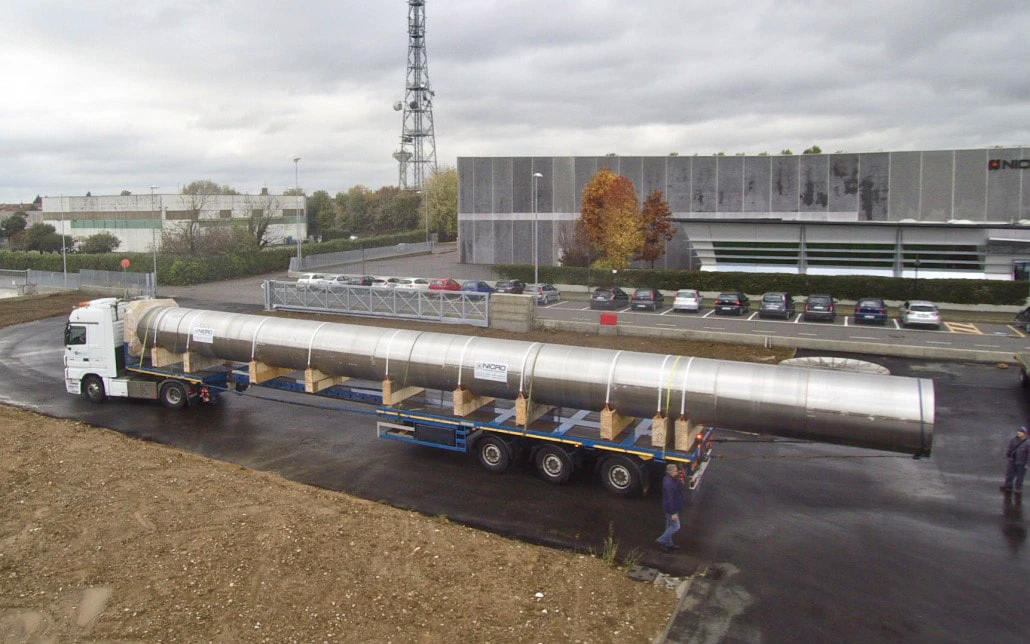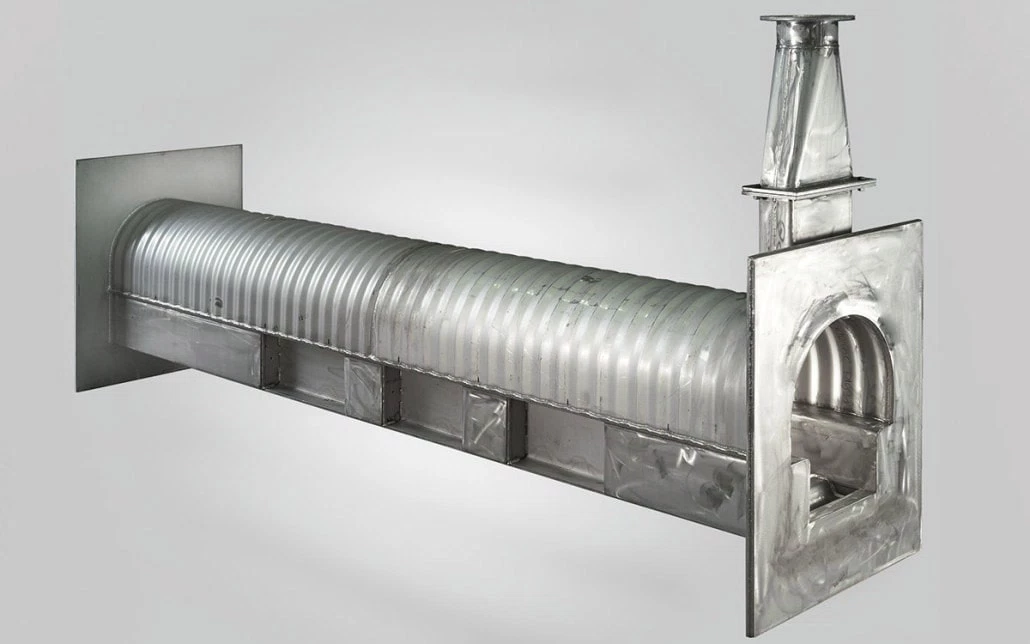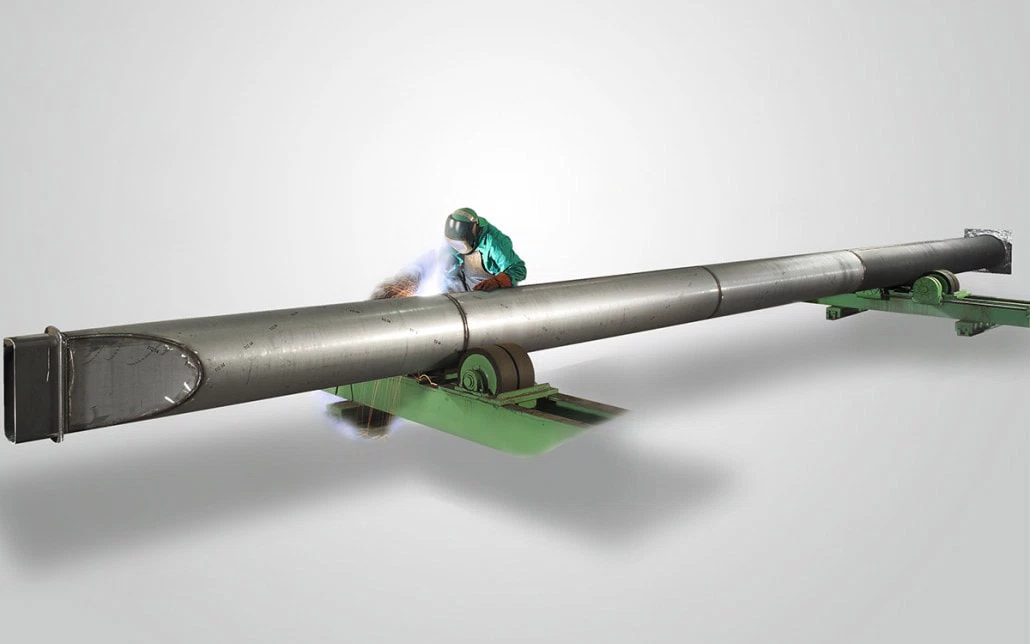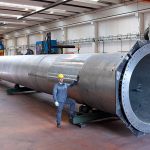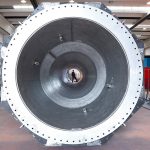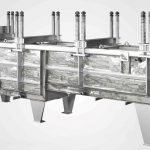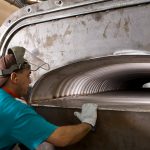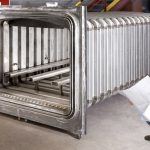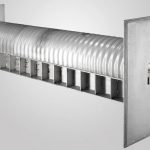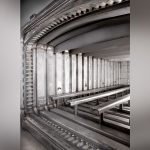 The muffle is an essential part of heat treatment furnaces used for case-hardening, tempering, brazing, annealing, carbonitriding, quenching, hyper-quenching, sintering, bright annealing or other similar industrial processes. During these treatments, the muffle may be subject to intense thermal, mechanical or chemical stress due to the active atmosphere inside the furnace.
Muffle furnaces can be box-shaped or cylindrical. The most common furnaces have a parallelepiped chamber, although furnaces with arched or vaulted roof are also common. Moreover, we can also find tilting tube, openable and rotary furnaces.
The interior of rotary furnaces is fitted with the retort, the most important element of the furnace, which isolates the atmosphere and creates the part transit movement, usually towards tempering.
Similarly to muffles in conveyor furnaces, the active atmosphere in some chamber furnaces must be contained in a metal muffle. The thermal stress generated in the heating and rapid cooling zones requires special adaptations, as well as combinations of alloys suited to this difficult environment.
The great experience grown in more than thirty years in the construction and knowledge of these products grants Nicro as an excellent partner, as shown by the collaboration relationship with some of the most important worldwide companies in the sector.
Thanks to qualified workers and a continuous updated plant and methodologies, such as the introduction of the new Force Tig welding technology, we can cope with any request.
In case we have not the constructive drawing, moreover, through the reverse engineering we can detect dimensions and all data required to proceed for the construction of a new muffle.
PRODUCT FEATURES:
Aisi 321 (Werkstoff 1.4541)
Aisi 309 (Werkstoff 1.4828)
Aisi 310 (Werkstoff 1.4845)
Avesta 253MA (Werkstoff 1.4835)
Nicrofer 6025HT (Werkstoff 2.4633)
Inconel 600 (Werkstoff 2.4816)
Inconel 601 (Werkstoff 2.4851)
Incoloy 800H