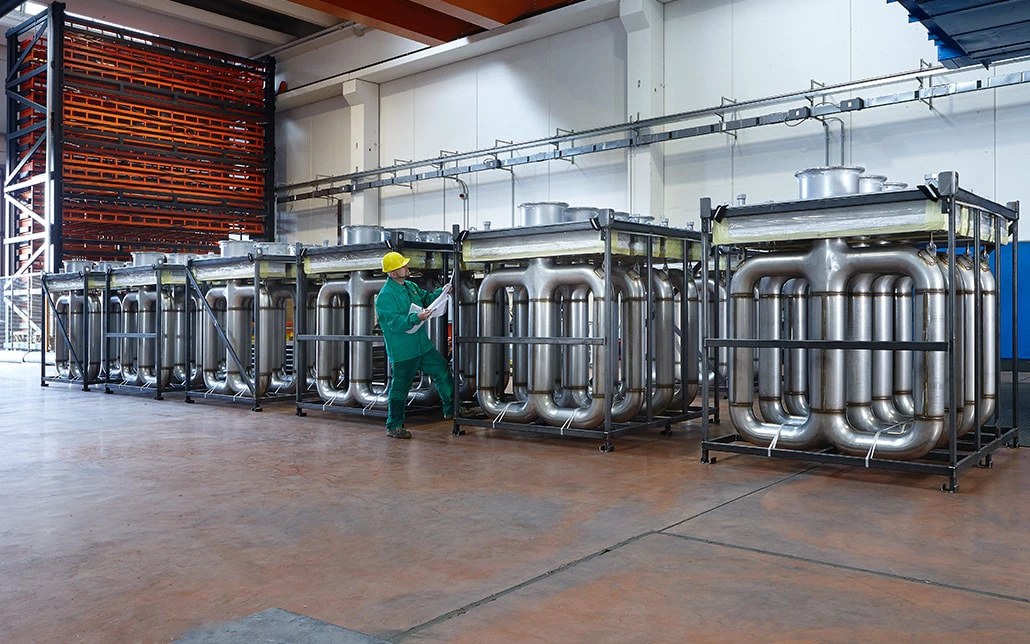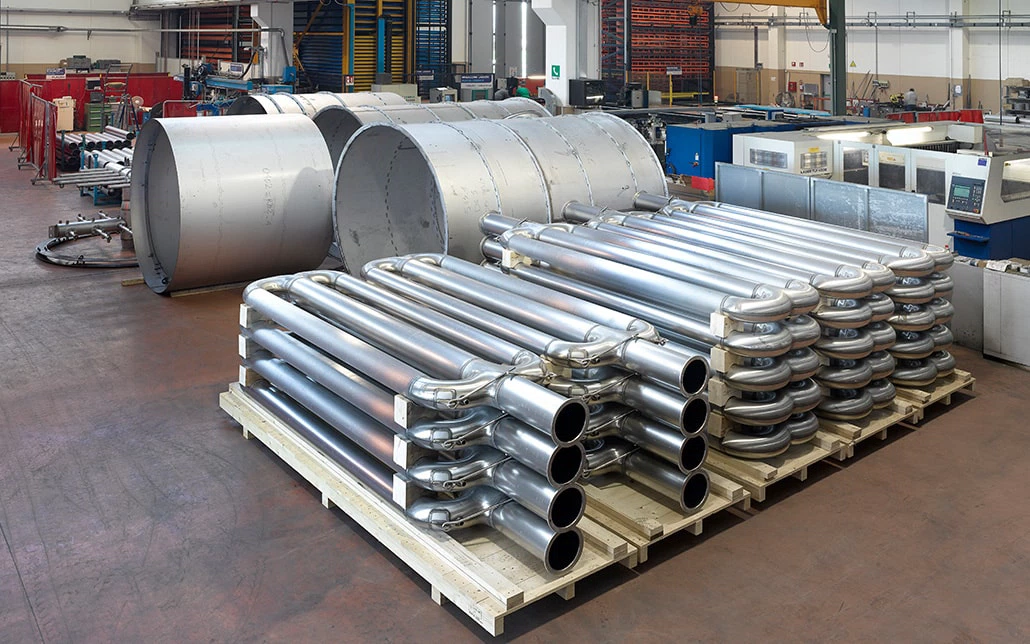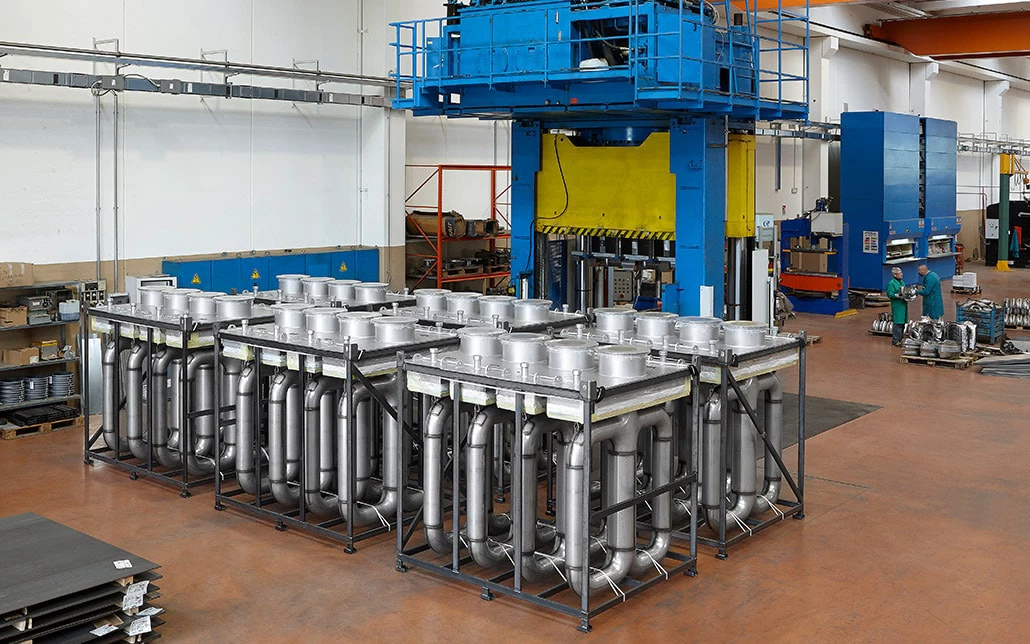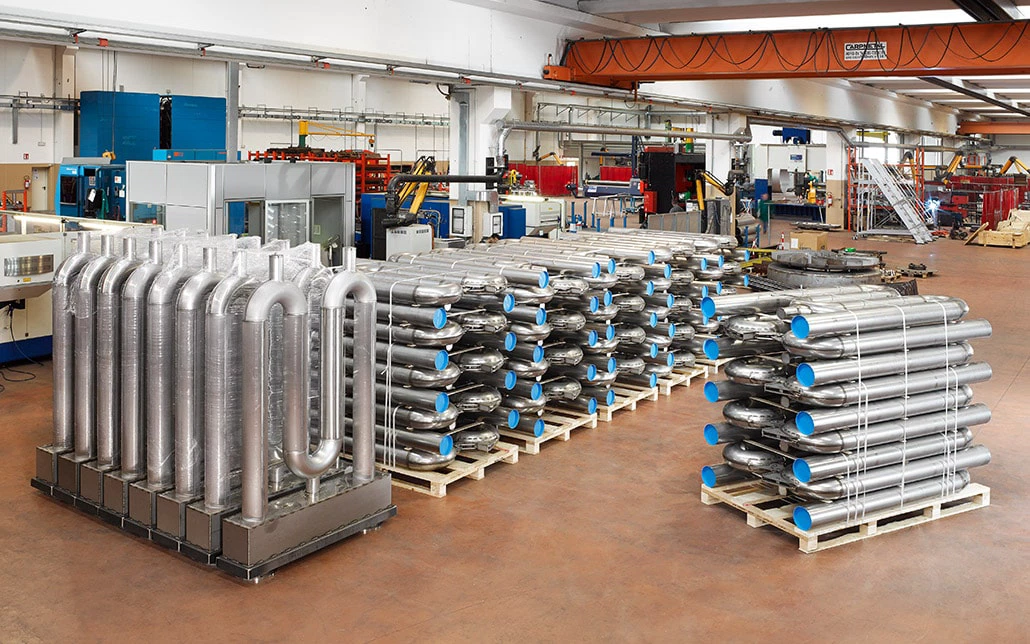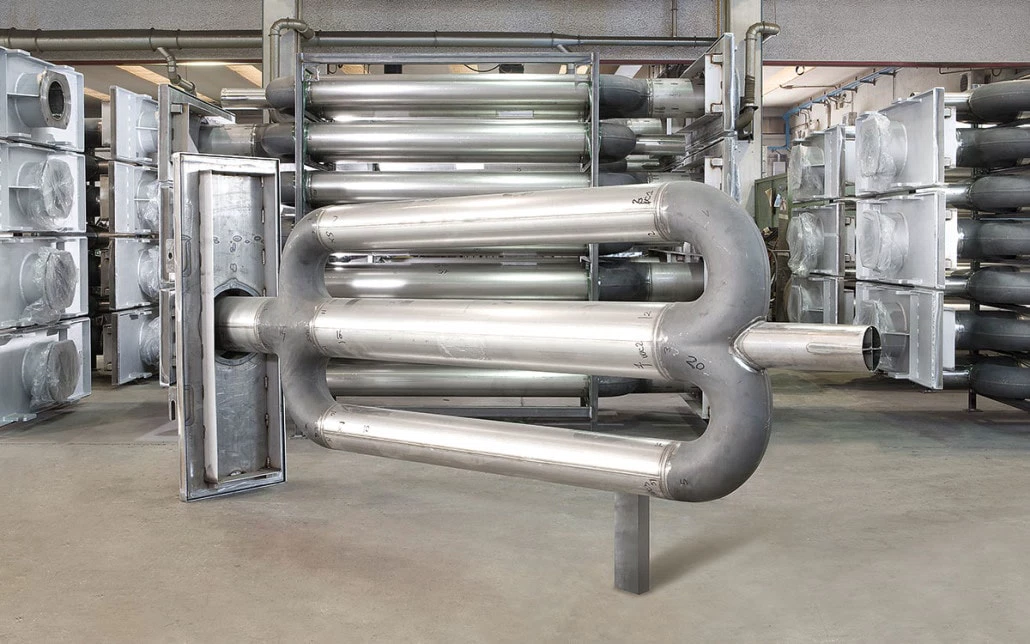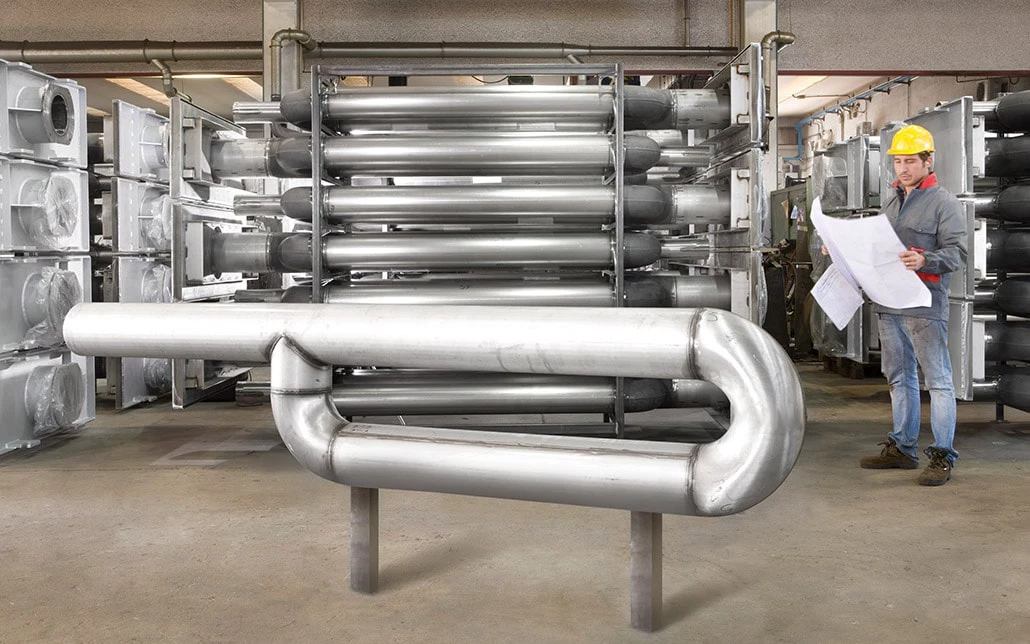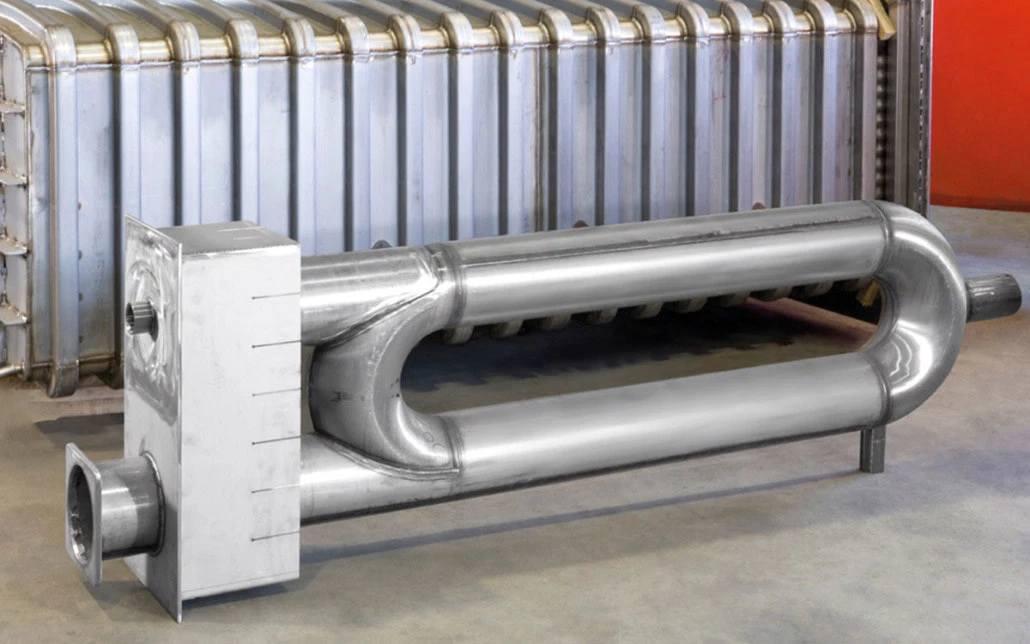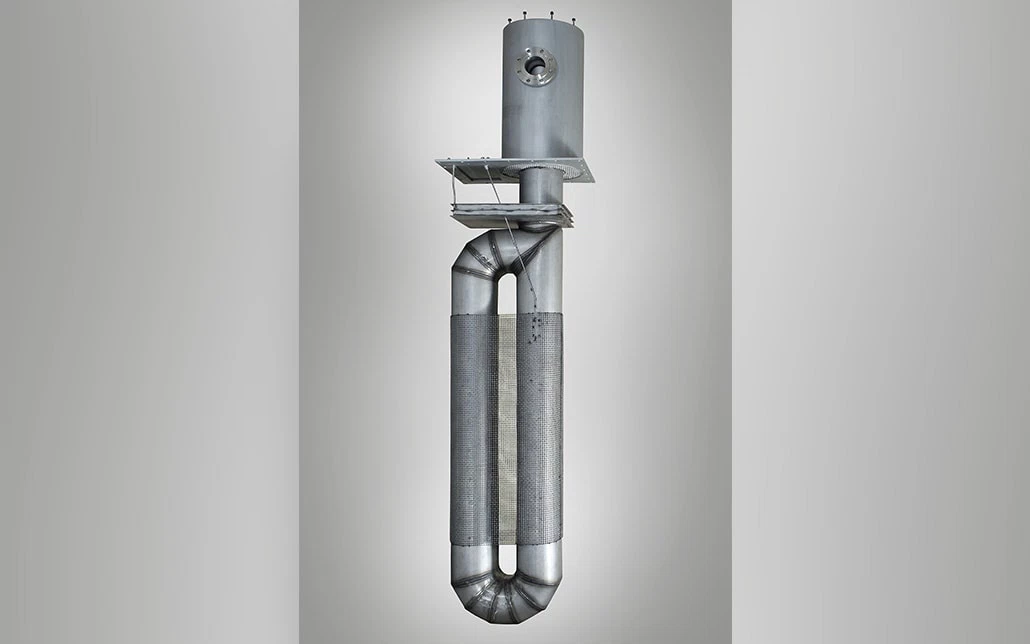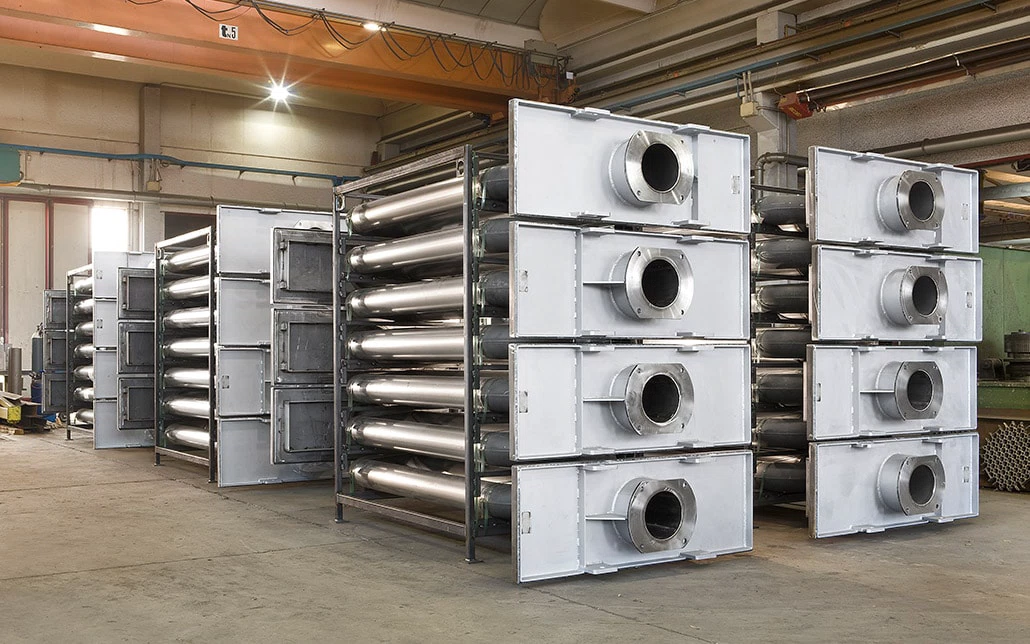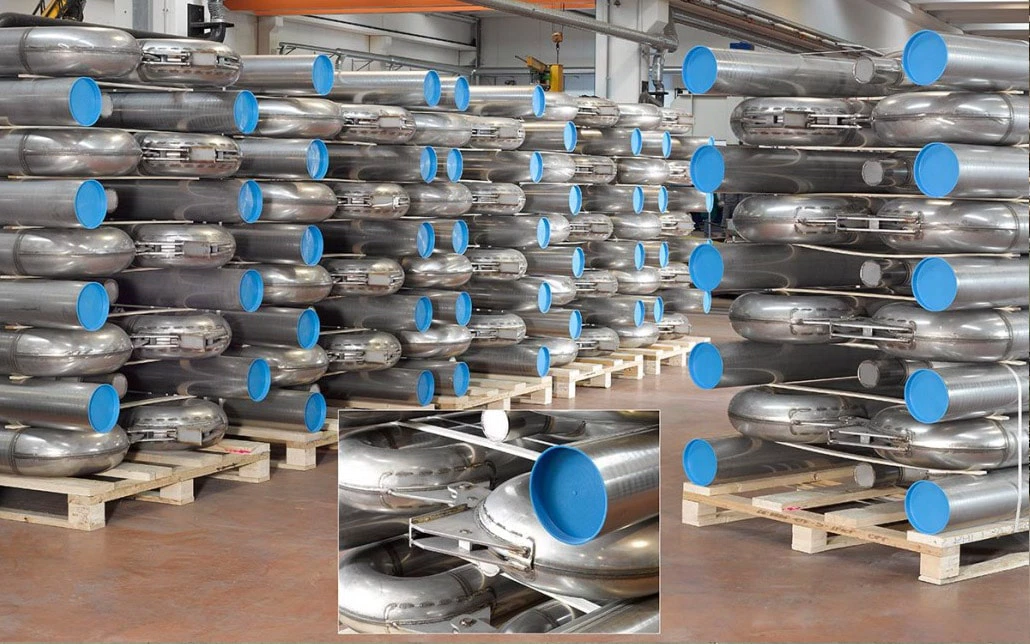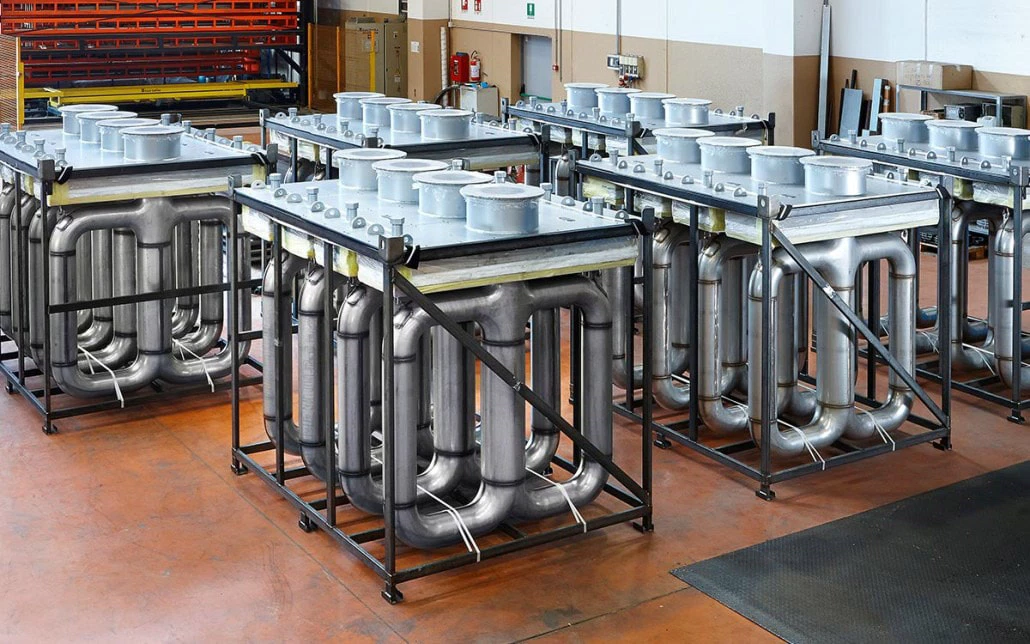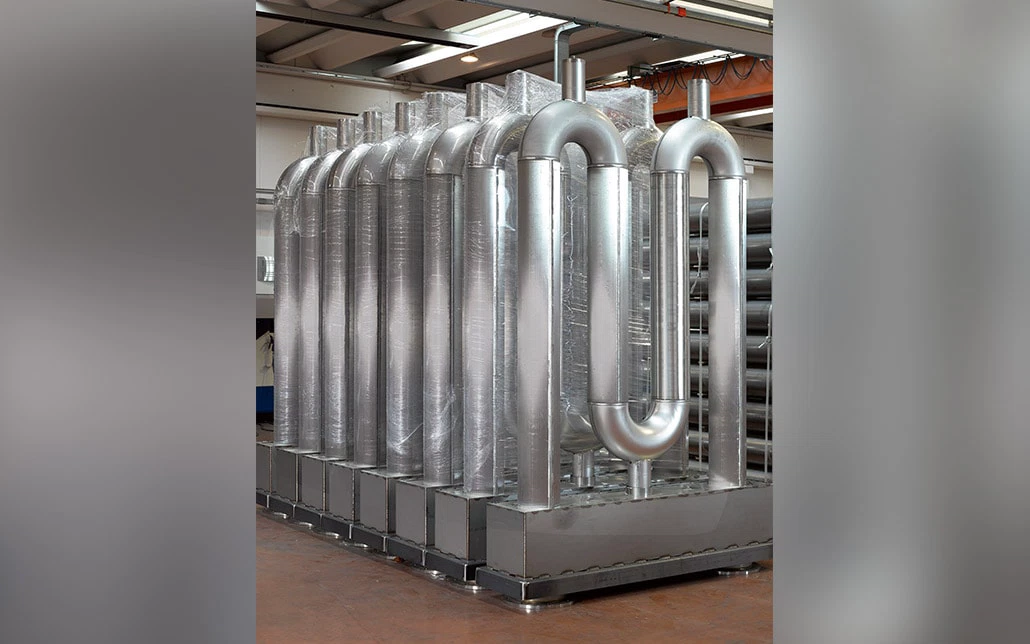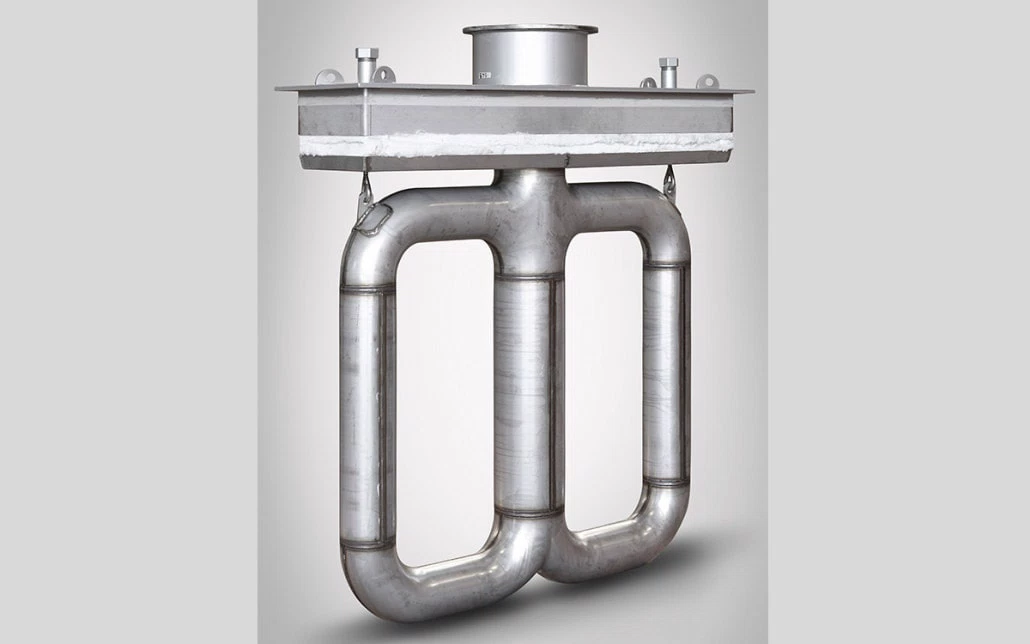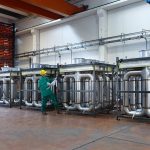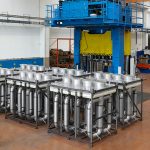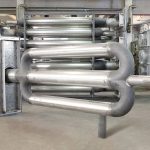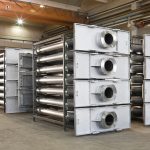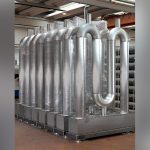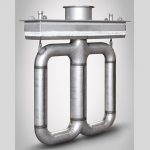 Nowadays, the need to reach higher temperatures (beyond 1,100°C) and greater production volumes, besides the constant awareness to energy saving and the respect for the environment, have oriented the research towards a new type of radiant tubes.
This continuous updated project/ study becomes possible also through the collaboration with University and Research & Development centres.
The new radiant tubes, with thickness plate 3–4 mm, combined with the new-generation burners, are becoming increasingly popular in the more recent CAL and CGL systems, and several customers are replacing the old cast tubes with the new fabricated type.
Inside the structure, Nicro is equipped with advanced pressing/bending machines, three different laser-cutting machines, assembly systems and automated welding devices. In this way the result is a full control of its own production and process without any outsource.
Our incomparable experience in radiant tubes is obtained also through our specific systems: welding girder, orbital welding and robot machines which allow us the production in different shapes (P, Double P, M, U I).
Furthermore, our technical department can simulate the mechanical and thermal behavior using CAD 3D design software.
PRODUCT FEATURES:
Tubes and elbows from Ø114mm to 270mm
Inconel 601 (Werkstoff 2.4851)
Nicrofer 6025HT (Werkstoff 2.4633)
Aisi 310 (Werkstoff 1.4845)
Aisi 309 (Werkstoff 1.4828)
Aisi 309S (Werkstoff 1.4833)
Aisi 321 (Werkstoff 1.4541)