Always attentive to social matters, our company collaborates with various organizations that operate locally and internationally.
Our commitment to social issues is not just about charity, but a concrete support for the development of projects and activities of the associations we support.

Established in 1986, "Il Susino" is a type B social cooperative, which carries out various activities aimed at the employment of disadvantaged people, providing third-party manual packaging and quality control of small products.
The work at "Il Susino" offers, not only the opportunity to learn specific working techniques, but becomes an important opportunity for socialization, education and acquisition of a social status for disabled or disadvantaged people.
The Cooperative "Il Susino" is certified UNI EN ISO 9001: 2008, and, thanks to its excellent operational standards, is the right choice for companies that want to hire disadvantaged workers, in accordance with Art. 14 of Italian law.
Nicro, together with the other companies of the Group, supports the cooperative with dedicated projects and support for various activities.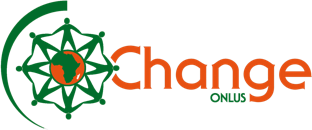 For nearly 15 years, Change Onlus has been operating in Africa to bring medical care to the populations of some particularly disadvantaged areas of Madagascar, where thanks to the commitment of numerous volunteers, it has managed to build two dispensaries, two dental surgeries and a health center.
Nicro actively supports the organization by joining the project to develop new facilities in Madagascar, with the idea of launching future welding courses to promote the dissemination of technical skills on site.

The Enfapi Consortium is a professional training center that has been operating in the Treviglio area since 1972, offering courses for students, companies and workers.
For several years our company has been collaborating through internships and school-work alternation, and since 2018 it has been associated with the Consortium with the aim of developing specific courses for students to gradually introduce them into our working environment.