PRODUCTS
Customised components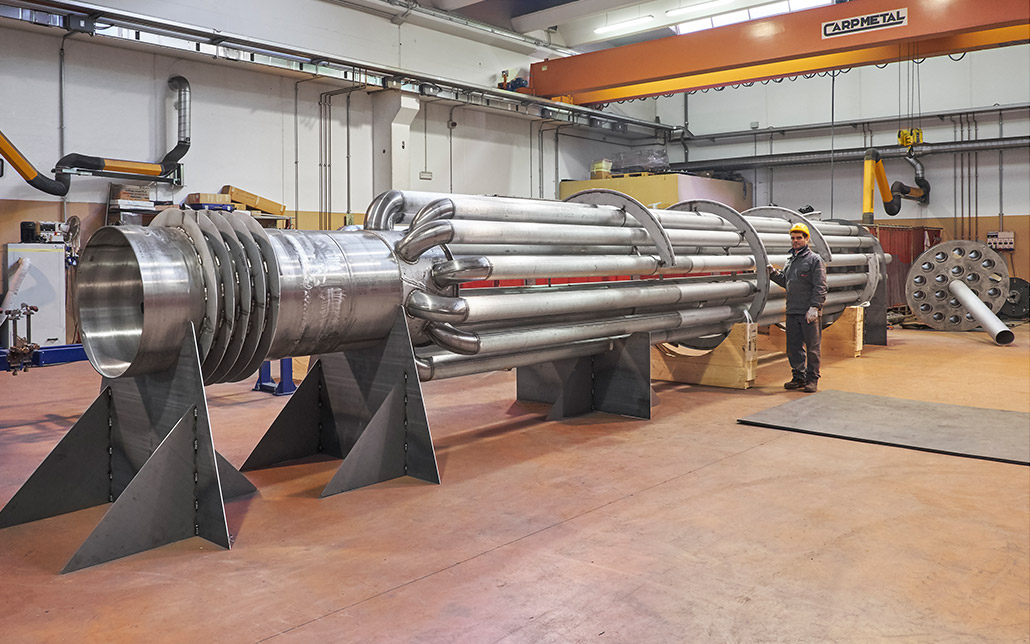 Nicro's production extends to various sectors, but the distinctive feature of its activity is the ability to create customised components, often developed for innovative or experimental projects.
Some particularly interesting applications include energy recovery, biomass treatment and waste treatment.
In the production field, we have contributed to the design of the snout, a special and complex inclined conduit connecting the furnace to the galvanising tank that ensures the continuity of the processing cycle in galvanisation plants.
The extensive product range also includes tanks for the petrochemical and pharmaceutical sectors, as well as tanks for the production of powders in the ceramics industry.