OCCUPATIONAL HEALTH AND SAFETY: ISO 45001 CERTIFICATION AND NEW INVESTMENTS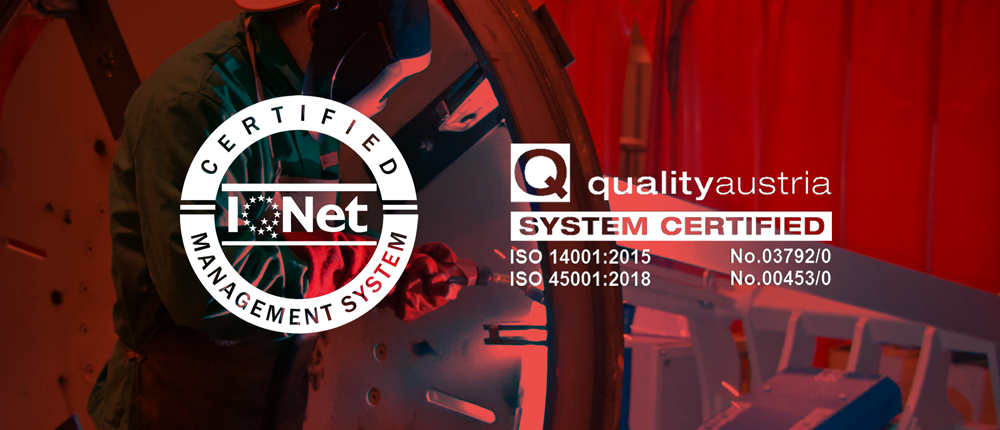 Since December 2019, our Company has obtained ISO 45001 certification for occupational health and safety, undergoing the annual inspection by the Accredited Certification Body.
An important result, confirming our continuous attention to these issues.
Safety for us is not only equipment, systems and environments respecting the strictest laws, but also our continuous research and ambition to create a better corporate culture about health and safety.
This is why we have felt the need to implement a new approach to corporate security in a concrete and direct way, starting from our most important resource: our employees.
In this regard, in addition to the courses provided by Italian Law 81/08, always carried out by all workers, we went further by creating a training and information course for the staff on strategies to protect their safety and objectives company, on the improvement of our management system, illustrating the best practices to be adopted and on the management and reporting of near misses.
A nice internal comparison that periodically puts workers and management at the same table, to share the results of the audits and find concrete and shared solutions to improve together.
In Nicro we have also decided to look to the future, embarking on the path of complete digitalization of the entire business management system, through the QBM Maverick software, developed by the Italian company QBM srl.
A practical IT tool, which allows an adequate assessment and the management of all the risks that may occur within our structures and in the situations that our employees are facing both inside and outside the organization.
This software allows us to integrate all the legislative documentation with that relating to the ISO Quality, Environment and Safety standards, thus going to monitor in real time each company area to have a constant overview of the activities in progress.
Concrete help to all the people who work in the Company and for the Company.