Nickel alloys: from raw material to customized product
The personalization – or customization – of a product reflects the needs of various production sectors to obtain a tailor made product, which satisfies certain and precise characteristics reaching full efficiency in the context where it will be used.
At the definition of a constructive drawing of the project, It should take into consideration several factors: which material is most suitable for the realization? Which conditions are involved during the manufacturing process? Which characteristics must it have for the transport, installation and final use phase?
For over 40 years Nicro has been taking care of the answers to these questions, concretely doing it, successfully defining its professionalism in the production of customized products for various sectors such as steel, heat treatment, chemical-pharmaceutical, energy, food and engineering.
Before planning: which factors to evaluate?
What distinguishes Nicro is the deep knowledge of the raw material and the subsequent conditions to support. A knowledge that comes from an expert and constantly updated team in this field, which follows every phase of analysis and implementation step by step.
The research of the material takes place considering all the factors of the specific sector for which the product will be used: temperatures, corrosive and worn out conditions, work processes which will affect the material in different way; thanks to this evaluation of variable factors, Nicro can guarantee the longevity of an excellent product.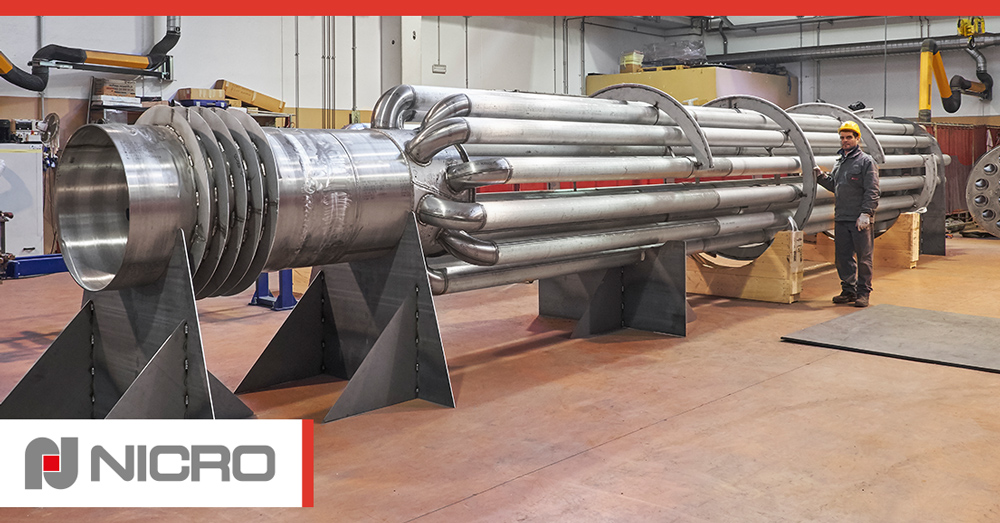 During and after design: the finished product, packing and shipment
Nicro's internal technical /design department is highly specialized and finds the best solution for every scope:
– can suggest improvement interventions on existing constructive drawings, proposing subsequent modifications with optimal results for the final product.
– can manufacture tailor made components on demand, according to specific requirements and purposes of customers; all with great adapting experience to innovative or experimental projects. In addition, it can offer a reverse engineering process analyzing all functions and project aspects of the product. This is a further guarantee confirmation.
– can produce customized components  evaluating the subsequent needs after the realization: the suitable characteristics for transport, installation and final use of the product.
Packing and shipment are often underestimated phases,  but instead they play a very important role to assure the client that the product can reach the destination in complete safety. Also in this field Nicro is prepared and provides the most suitable measures for each case: using special wooden crates or customized structures, transport will be 100% reliable.