Nicro's convection fans: attention for each part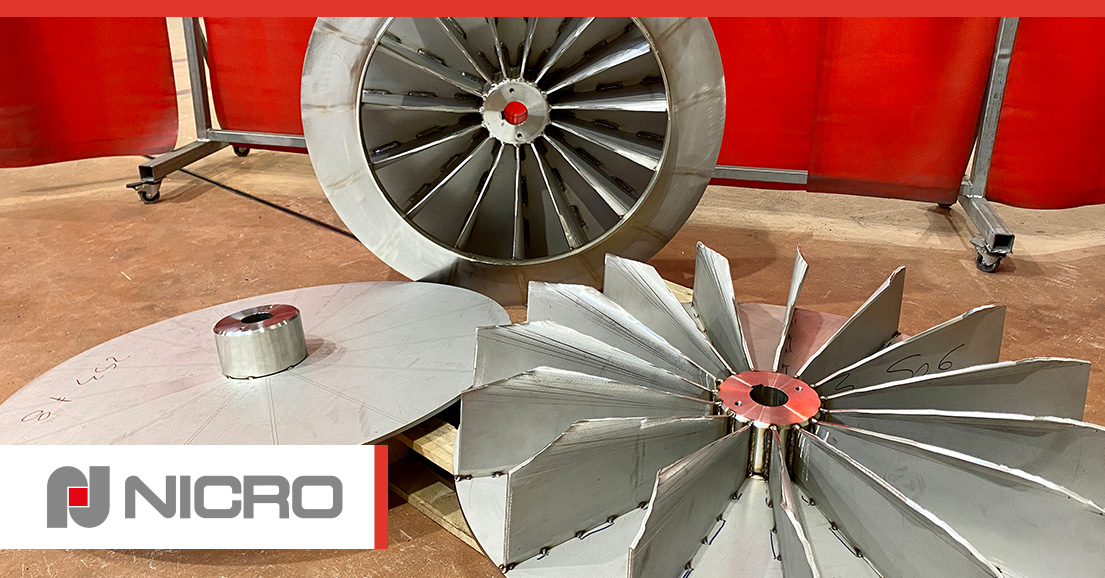 If there is a tendency to consider fans as one of the less important components in industrial projects, things change considerably talking about construction of ventilated furnaces, for heat treatment, in bell or muffle version.
In these furnaces, the fans move the air, and uniform the temperature and atmosphere inside the furnaces in treatments such as cementing, carbonitriding, or the more 'classic' hardening, annealing and normalising.
During these processes, fans as all the other components, (from muffles to retorts, from bases and diffusers of the bells to radiant tubes), are subjected to chemical and temperature stresses.
That's why Nicro's almost fifty years of experience across the metallurgy, steel, chemical and engineering sectors are crucial for the production of a quality, robust and, especially, customised product.
In fact, Nicro is a leader in the design and manufacture of austenitic and super austenitic steel alloy products that can be used in a wide variety of industrial applications.
Fans: undervalued maybe, but not from Nicro
The key elements to design and realize a superior quality fan are three:
First one is material: Nicro's knowledge of materials led it to select Aisi 310, Avesta 253MA and Incoloy 800H steels.
These are austenitic or super-austenitic alloys (they are chromo-nickel alloys, which in some cases also add nitrogen and rare earths) who resist particularly well to extremely high temperatures, which in industrial ovens can reach and even exceed 1100°, without deforming. Situations when resistance to oxidation and chemical modifications to hot temperatures, is the most important thing, Nicro also use Alloy 617 (a super austenitic alloy with cobalt and molybdenum).
The second element is the balancing of the fan.
This is essential to reduce mechanical stresses and breakage risks due to vibrations, especially of bearings, if not of the machine itself.
The fans produced by NICRO are evaluated and studied already at the design stage, simulating with 3D CAD software their reaction to the mechanical and thermal stresses to which they will be subjected during daily operations. In addition, during manufacture each fan passes through one of the test benches, which tests its static or dynamic balance, as well as balancing. This assures customers of components that are robust, durable, and with reduced vibration and noise.
The third element is the product's knowledge of our staff. Nicro's ability, allows the realisation of a wide range of customised solutions, with fan sizes up to 1800mm, from the thickness to the realisation of the shaft as well as the mechanically machined hub. Components can also be made using so-called reverse engineering, changing the original construction plans to faithfully reproduce the parts, but improving their characteristics in collaboration with the customer, to obtain enhanced performance of the finished product. These too, of course, are evaluated to ensure a product of excellent quality and functionality.
For all your projects, therefore, please contact Nicro without obligation: our engineers and technicians will always be at your disposal to recommend you individually on the best realisation of your projects, even customised to your needs, always ensuring the best in-depth knowledge of materials and manufacturing technologies.