Nicro and Trasmetal: Customized porcelain glaze ovens for 15 years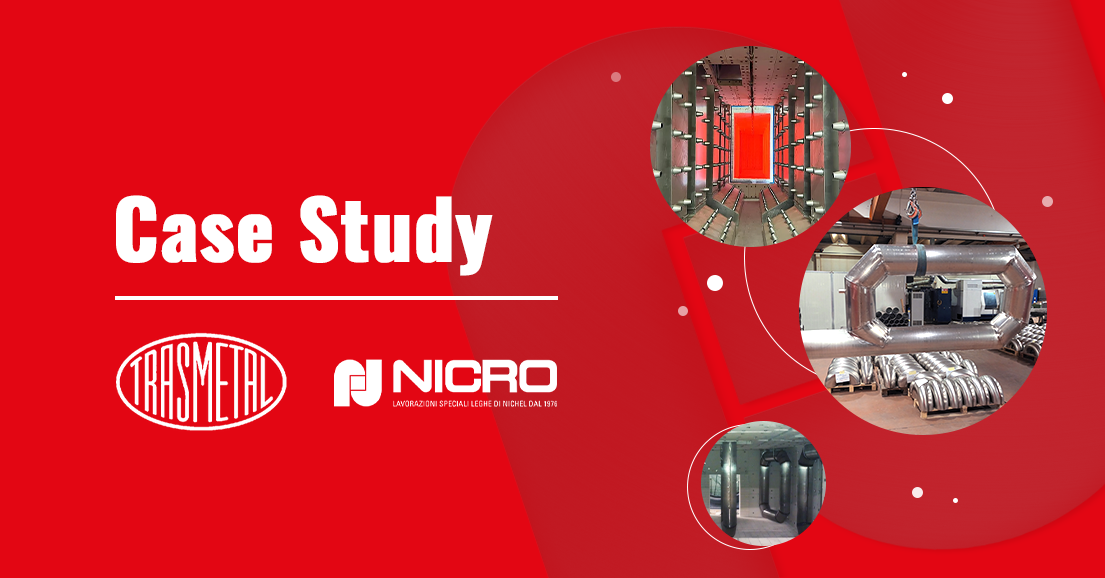 Since the first years of activity our company has set itself the goal of not only understand, but also constantly anticipate the needs of the customer, providing a customized service and products always in line with the specific requirements of the application sector.
This is the reason why our long-term cooperation with trusted customers such as Trasmetal, company that has built hundreds of pretreatment, painting, drying and enamelling plants worldwide, is a source of great pride for us.
Through a recent interview with Paolo Colombo, responsible enamel commercial in Trasmetal, we took a closer look at this longstanding collaboration.
A relationship that speaks of mutual trust, and of Nicro's ability to always find the answers best suited to the needs of customers. Even the most personalized, in terms of quality, tests and controls and durability.
Nicro and Trasmetal: since 2008 side by side in the production of enamel furnaces
The partnership with Nicro was born from the need of Trasmetal to build high temperature furnaces for porcelain enamel. A business that was still new for the company in 2008, in the wide range of choices and customization among the "most suitable forms to the quality levels required by our customers".
This is one of the main reasons why the choice fell, and continues to fall for fifteen years, on "Nicro's ability to create quality and resistant products". At the height of Trasmetal equipment and systems: Nicro, in fact, produces tailor-made products from material consultancy to proven welding skills.
The latest collaboration, for example, involved an order for 13 Ni-Cr alloy radiant tubes based on customer drawings P-shaped with a diameter of 244 mm. The project also included curves printed in 3 mm sheet metal, with longitudinal welding in ALLOY601 and flange sp 10 in AISI 304. The same project also included the construction of the radial tube tie in AISI 310S, with pin and plug in Alloy 601.
But in the long collaboration between Nicro and Trasmetal, the company has made several customized products, from "radiant tubes, overhead conveyor hooks, roller conveyor scales", to "other parts made of AISI 304, 310S, 330, or Inconel 601 pressed and/or welded sheet metal". All designed by choosing alloys suitable for working in high temperatures (AISI 304, 310S, 330, Inconel 601), and molded curves can ensure that the radiant tubes, strength of a manufacturer of enamel ovens, do not deform, do not break, and do not release oxides in the form of dust into the baking chamber of the furnace.
To create furnaces that always work at maximum potential, for a high product quality after baking enamel, able to satisfy even the most demanding customers in terms of defect reduction, and plant downtime for maintenance. Because the long history of Nicro, and our growth in recent years, is the result of the satisfaction of our customers.
Who would recommend and recommend Nicro, "to those who need a partner who is able to supply welded (and non-welded) products made of heat resistant alloys".
In short, this partnership is a testament to the importance of building business relationships based on quality, confidence and adaptability. The longevity and success of this collaboration not only demonstrate Nicro's strength as a supplier, but also the importance of close cooperation between companies to meet the needs of customers and achieve new goals in the industrial sector.
Contact us to ensure all the expertise and experience of Nicro in the steel, heat treatment and engineering sectors. And to obtain personalized, durable and high quality products.