NICRO: 40 years serving the steel industry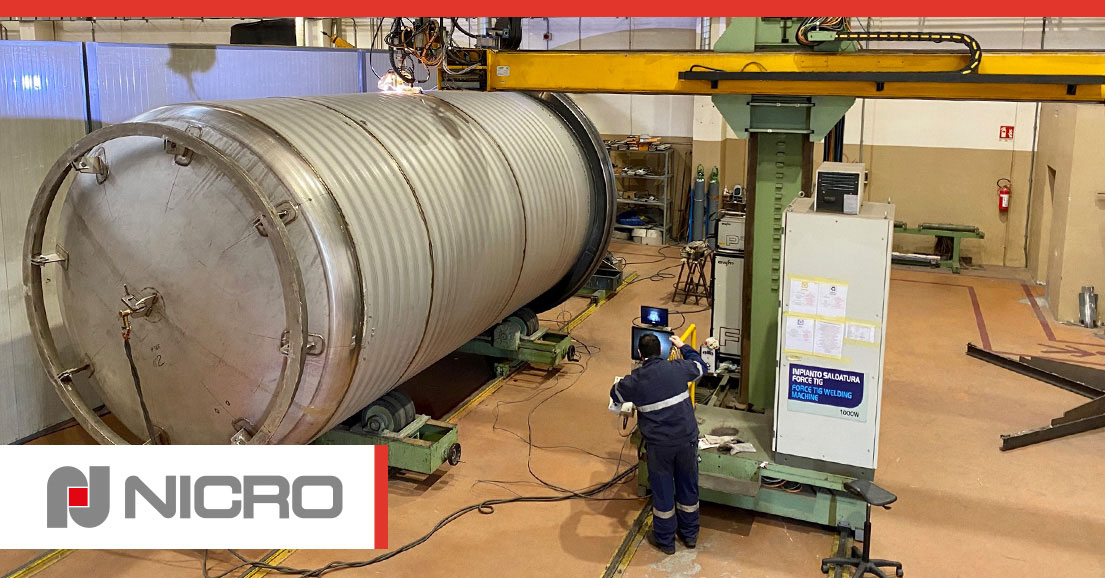 There are many companies that, in the steel sector, have decades of experience, showing high competences in solving a wide range of problems with a wide variety of projects.
However, only Nicro can boast multi-sectorial knowledges connected to its history: born in 1976 for the production of equipment and components for heat treatment furnaces, in more than forty years it has developed knowledge in the metallurgy, chemical and petrochemical sectors, even in pharmaceutical and naval sector.
In the metallurgy sector, this means the possibility to offer products able to meet all the needs for complex industrial plants, like heating treatment, furnaces for cementation processes, tempering, brazing, carbonitriding, annealing, normalizing and much more.
From the project to the realization, everything with NICRO
For pit or bell furnaces, Nicro can realize the complete group of the base, diffuser and plenum, the fan installed between these, the bell to isolate the system and the inner jacket to separate the charge space from the heated one, all made in-house.
Each component can be customized: bells can reach 12mt high, with bases up to 5.5 mt
Furthermore, the materials are designed to withstand very high temperatures (over 1100°C) for long periods of time, without reacting to those in contact.
These are mostly, stainless steels for application at high temperatures, Aisi 3xx series, therefore austenitic alloys made up of chromium and nickel, and Avesta (therefore super-austenitic steels which also combine nitrogen and rare-earth metals with chromium and nickel) and nickel-chromium superalloys (series of Alloy).
In the bell furnace, between base and diffuser, it is placed the fan: those from Nicro, realized with special alloys (Aisi 310, Avesta 253MA, Incoloy 800H), are able to reach 1580 mm length, and thanks to the different thicknesses they resist stress and high temperatures.
The realization of Nicro fan, includes also static and dynamic balancing: Technical office, takes care of each stage of the manufacturing process from the simulation of mechanical and thermal behaviour with 3D CAD, to balancing on the test bench.
As an alternative to the jacket, for other types of furnaces Nicro is a partner of excellence in the design of customized muffles, with more than 20 mt. length, and diameters greater than 3 mt.
Through reverse engineering, qualified personal, and the continuous updating of systems and technologies Nicro can meet any requests, also by detection of old components, in order to build the new one without technical drawings.
Most important thing, is that these ''protection chambers'' of materials, are built workmanlike manner because processes of cementation, hardening, brazing and annealing, submit them to extremely intense thermal , mechanic and chemical stresses, for this reason they absolutely must be refractory to combustion and heat.
Even in the choice of materials: Nicro manufactures muffles in nickel-chromium asthenic alloys (stainless steel for high temperatures and Inconel, sometimes with the addition of iron in Incoloy 800H) or super-austenic with nitrogen, and nickel-chromium superalloys (Alloy series)
Nicro, also produces radiant tubes in nickel alloys, for intensive use at high production volumes and at temperatures up to 1150°C. Growing necessities of customers took the company to develop new types of radiant tubes, both for shapes and materials.
Production does not list only tubes different for P, double P, M and straight shapes, or for thickness and dimensions basing on customer projects, but also for material: customers with modern CAL and CGL installations, are able to replace their old casted tubes with those in 3-4mm thickness sheet steel, in combination with the latest generation burners.
All, of course, made at every stage, from design to pressing and bending, in Nicro's internal plants, including the laser cutting stations, and those for custom assembly and welding.
Therefore, for your mechanical and steel projects, rely on the knowledge and expertise of Nicro: our highly specialized technical staff will truly be able to create customized components for every need.